Our mission is to help brands build awareness, create traffic in store and recruit new customers to meet specific business and sales objectives.
We achieve this by creating qualitative brand content, penetrating targeted communities and leveraging social media exposure.
We are passionate about luxury and have a deep understanding of brand DNA.
Partnering with a network of experts, ARIANE LONDON set up bespoke teams to cater for your needs and work on custom-made launch strategies and development plans.
Influencer Marketing
Having a strong network of influencers, bloggers and Key Opinion Leaders, Ariane London set up bespoke influencer marketing campaigns including product placement and gifting, social media promotions and sponsored post, guest bogging, talks, event attendance and brand collaboration. We manage operational aspects of the campaigns, ensuring high-quality brand content.
Brand Partnerships
From editorial to product collaboration, brand partnership is a savvy and cost efficient way to increase awareness among targeted audiences and build your brand perception. Ariane London helps you to identify/hand pick the most relevant brands in media, product and services that share the same positioning and values without competing with your brand. Not only do we define the partnership but we also implement it with the utmost focus on operational details.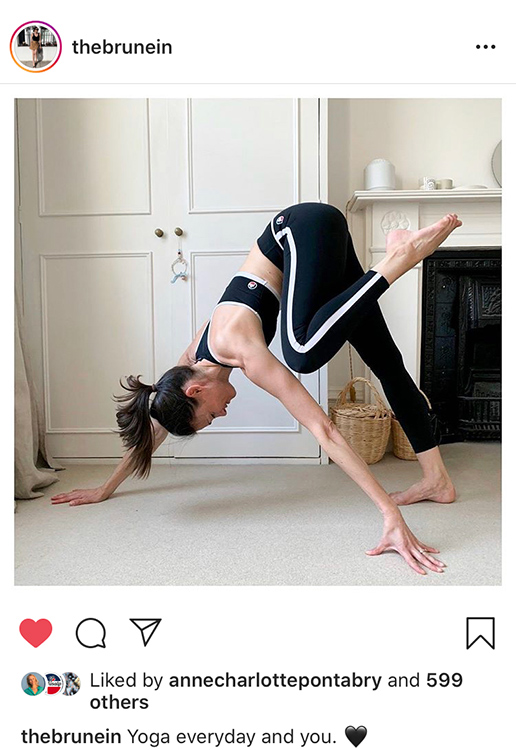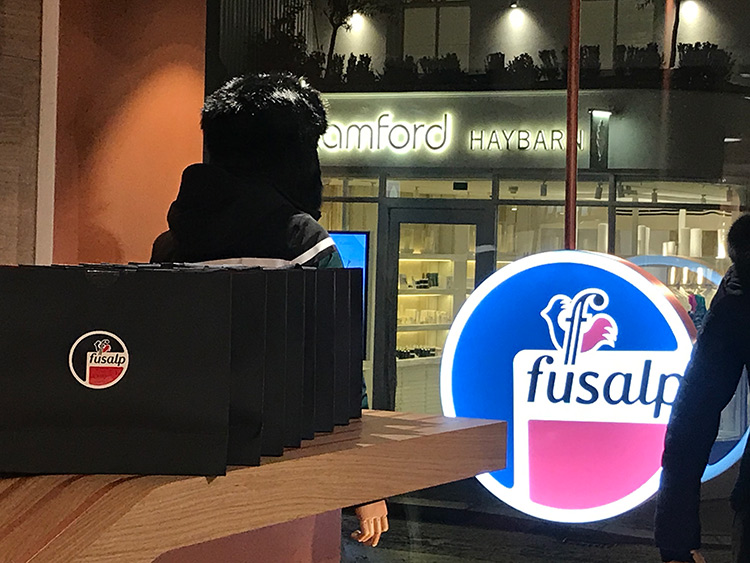 In-Store Events
Ariane London creates unique retail experiences that immerse guests in the culture and heritage of a brand and foster shopping. We drive awareness and traffic in store though tailor-made opening parties, shopping parties, talks and pop ups.
Business Development
Ariane London can help you define your commercial strategy for the UK market. With your collaboration, we will adapt your market positioning and build your multi-channel distribution network to successfully launch your business and increase brand awareness. With our knowledge of the retail landscape in London, we can advise you on key distributors and partners to target and manage them on your behalf.
Influencer campaigns for Fusalp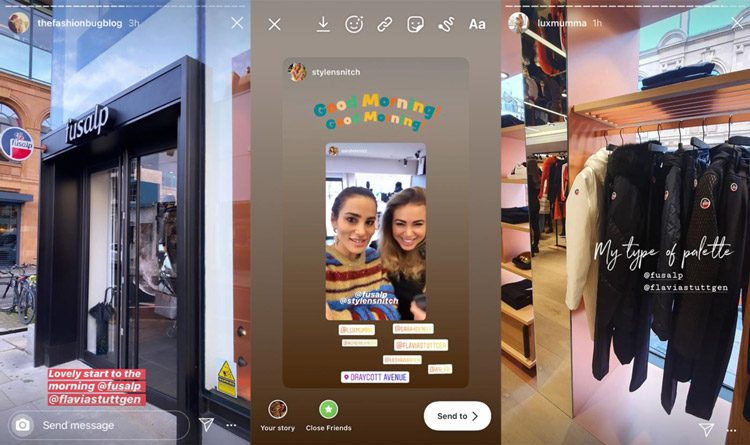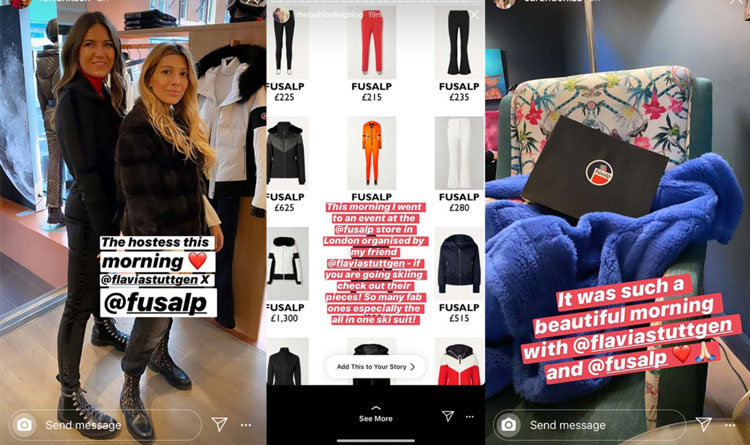 Fusalp opening party, Chelsea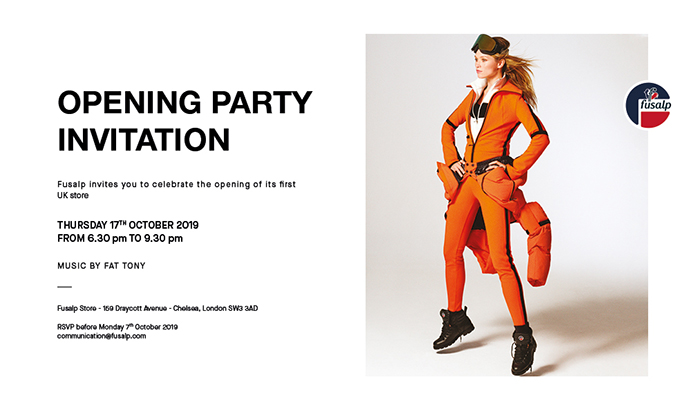 Editorials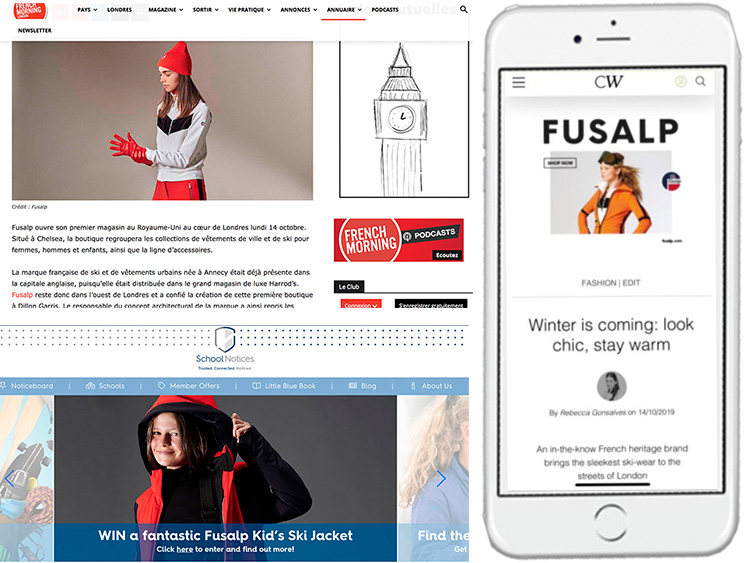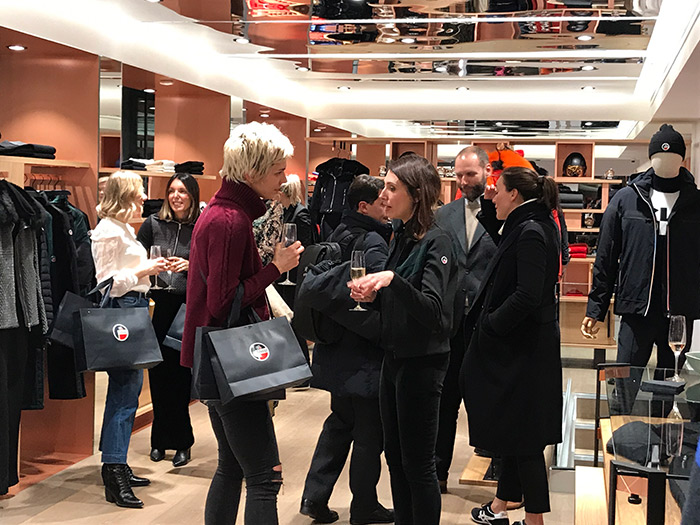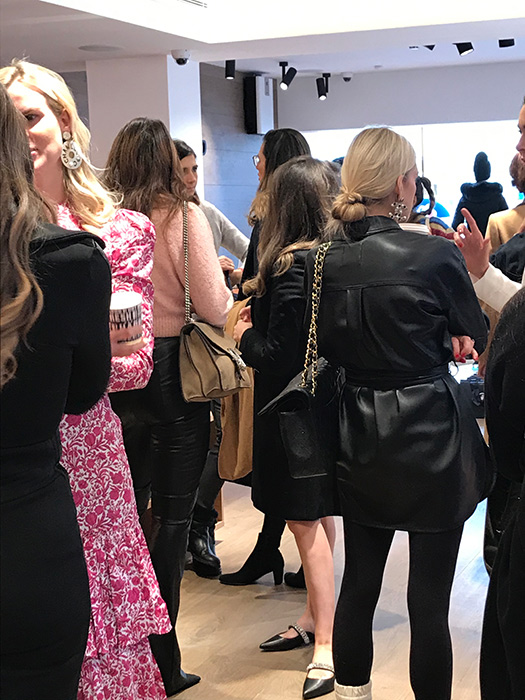 Shopping Party for Sezane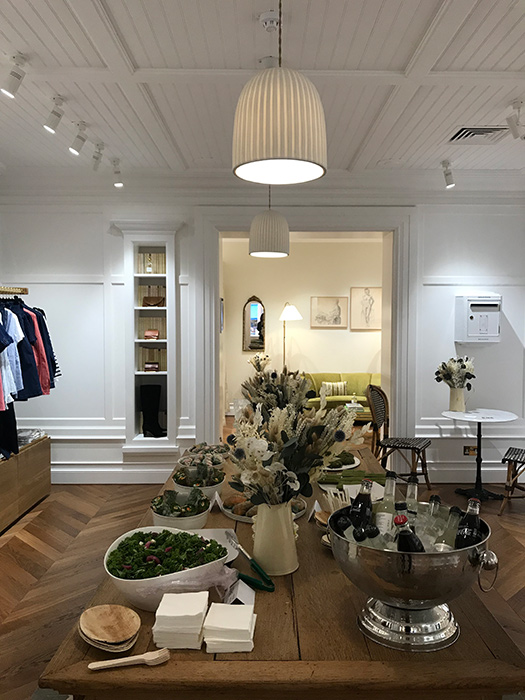 Influencer event for Delvaux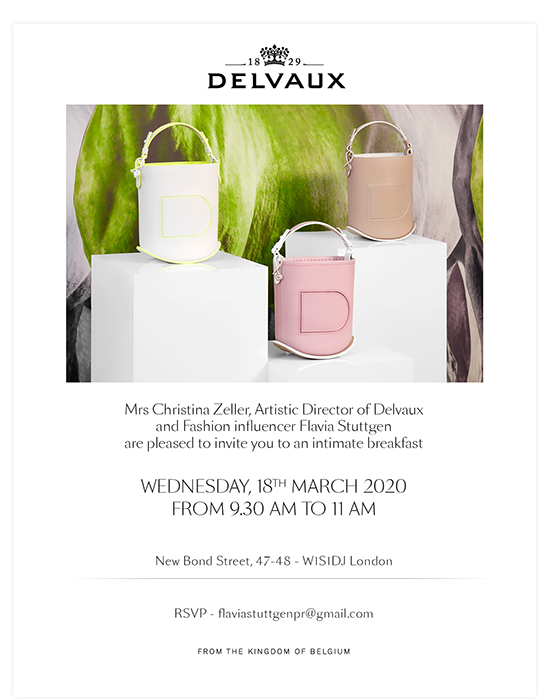 Zoom Talk for B&C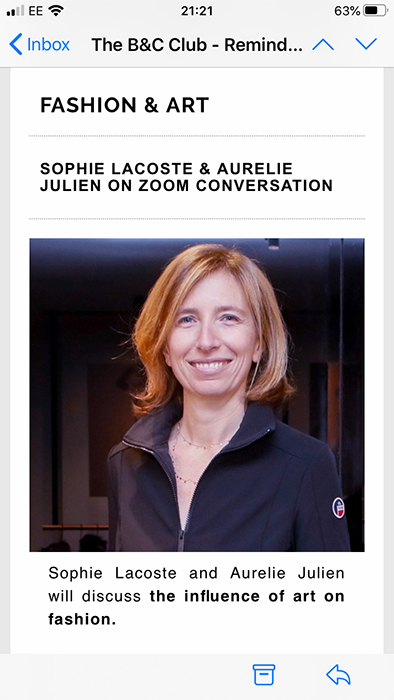 Social Media competition